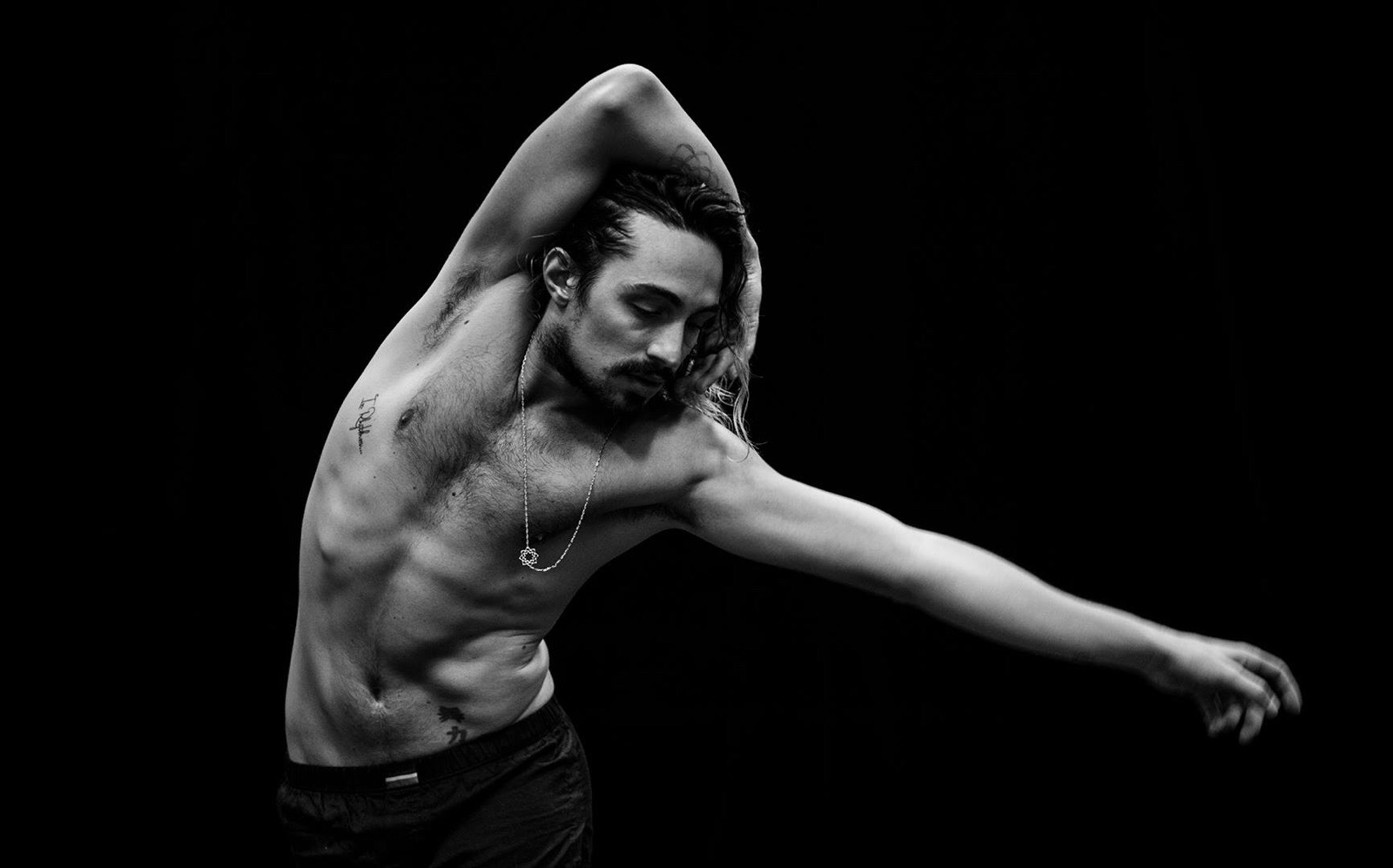 WILLY LAURY
DANCER. CHOREOGRAPHER. DIRECTOR.
Willy Laury was born and raised in Paris, France, where he began his dance training. He quickly leaped from the Juilliard studios to THE ALVIN AILEY AMERICAN DANCE THEATRE stages, traveling the world as a cultural ambassador for 7 seasons. Willy went onto dance for international companies including MORPHOSES, BALLET X, THE MICHAEL CLARK COMPANY, and most recently INCIDENCE CHOREGRAPHIQUE with select dancers of the OPÉRA NATIONAL DE PARIS. While dancing and creating alongside Benoit Swan Pouffer on numerous productions, his passion for performing led him to discover acting with Matthew Corzine. This experience sparked a unique and creative point of view, mixing his personal heritage and a passion for fashion with a multitude of cultures discovered along the way. Willy speaks of hope, unapologetic individuality, and tolerance through beautiful cinematic movements. All of this is evident in the wide range of creative work he has produced, which makes it speak loudly and stand out amongst the rest. Willy's creative point of view is one we should all aspire to. For him, dance isn't just dance; he sees a universal and fluid base to convey his only message...Kuzen Rufu and world peace. @willylaury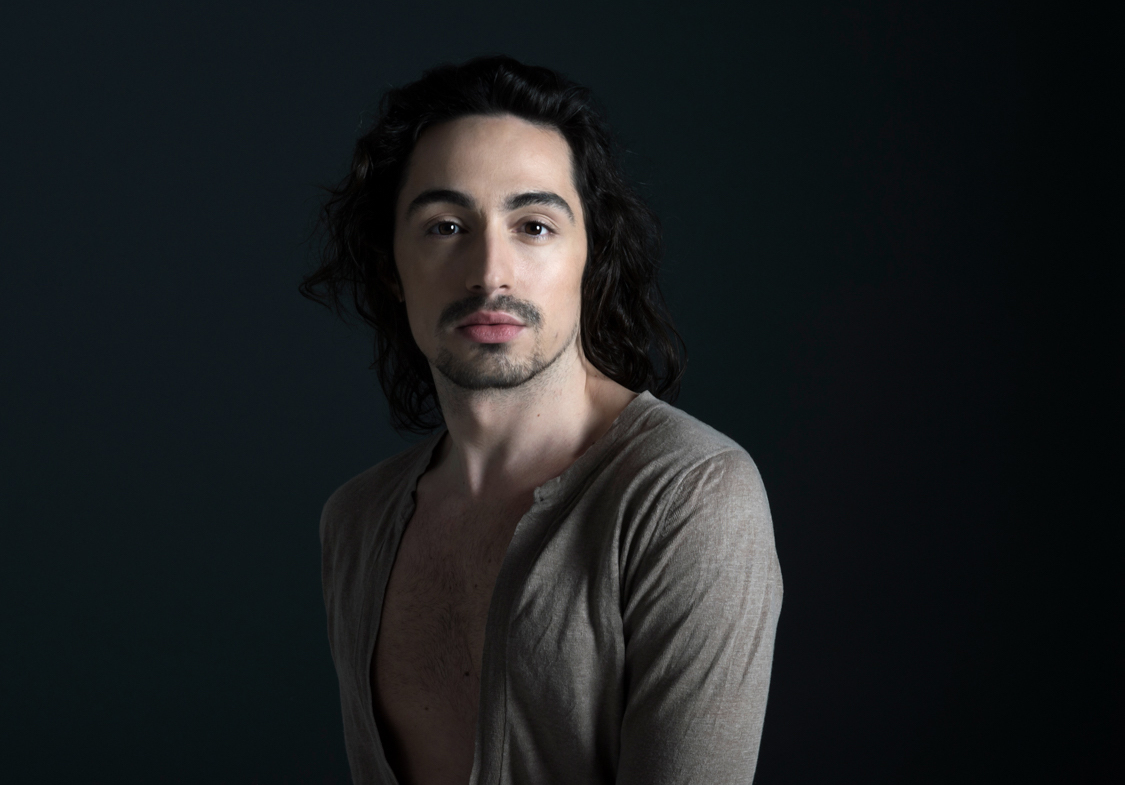 Hilly Bodin majored in dance at Douglas Anderson high school (Jacksonville, FL). She holds a dance BFA from SUNY Purchase, & showcased works by Jessica Lang, Nicolo Fonte, & Doug Varone. During college, Bodin traveled abroad for various collaborations and programs, including Italy and Greece, and has danced with Ismael Ivo's, Biblioteca do Corpo (Vienna, Austria) & has studied w/ The Forsythe Company (Frankfurt, Germany). Under the direction of William Forsythe, she has performed excerpts from "In the Middle, Somewhat Elevated," & "Quintett." Since graduating in 2015, Bodin became an artistic member with Austin McCormick's Company XIV, and has been showcased in corps, soloist, and lead roles, such as playing the role of Snow White in her first season. She will be featured with XIV again for her second season in 2017. @lehilgardee
Mary Carter grew up in St. Louis, Missouri where she studied under Robyn Hartley and apprenticed for St. Louis Ballet Company. She spent summers at American Ballet Theatre, Boston Ballet, and The Ailey School. She furthered her training at The Ailey School on Fellowship, performing works by Judith Jamison, Take Ueyama, and Francesca Harper. Mary has danced for The Francesca Harper Project, Touch Performance Art, Cibbo Matto, and Amy Wan Man Cheung. She is also a singer -songwriter, actress, and filmmaker. @happenedtobe
Randy Castillo has worked with Jessica Lang Dance, LA Dance Project, Opera Ballet de Lyon, Compania Nacional de Danza, and Dresden Ballet.
Nicole Corea is originally from Palmyra, NY. Following her early training with Sandy Stramonine and Lynne Kareken, she attended the Juilliard School, graduating with a BFA in 2000. Dance company credits; Ballet Hispanico of NY (00'-02'), Elisa Monte Dance (02'-04'), Ballet Memphis 07'-09'), Lar Lubovitch Dance Company (10'-present) Metropolitan Opera Ballet (04'-present). As a teaching artist and repetiteur, she has taught master classes for all affiliated companies and has also staged the work of Elisa Monte and Lar Lubovitch. Nicole is currently the ballet mistress for Damagedance and Steps Repertory Ensemble, a teaching ambassador for Rwandan street children with the non-profit organization, MindLeaps and a guest teacher throughout Japan for the Jikei Group Colleges. Other company credits include: Mark Stuart Dance, Thomas/Ortiz Dance as well as numerous independent choreographers throughout NYC and the East Coast. In addition, Nicole is a 200 hr RYT certified Vinyasa yoga instructor. @colyflower79
Kassandra Cruz originates from Venezuela but was raised in New York City. She started her dance training at the Professional Performing Arts School and was a former scholarship student at The Ailey School. She has attended Contemporary Dance Programs such as the School at Jacob's Pillow, SpringBoard Danse Montreal and the Lines Ballet School. Since graduating from the Ailey/Fordham B.F.A. Dance program in 2013, she has performed and toured with BHdos, Ballet Hispanco and BODYTRAFFIC, performing masterworks by Gustavo Ramirez Sansano, Anton Lachky, Fernando Melo among others. @kassa1001
Eriko Lisaku began her dance training with her mother, Yoshimi Iisaku. In 2006, she moved to New York and studied as a fellowship student at The Ailey School for 4 years, as well as Jacob's Pillow Contemporary Program and American Dance Festival. Eriko has had the opportunity to perform works by Francesca Harper, Sonia Dawkins, Iquiail Shaheed, Edger Zendejas, Helen Pickett, and performed in Alvin Ailey's "Memoria" at New York City Center in 2007-2009. She has performed with The Francesca Harper Project, Dallas Black Dance Theater, New Ballet Ensemble, and Eikichi Yazawa's ''Still Rockin'' Arena Tour & Exile Tribe Concert Tour in Japan. Eriko has also had the opportunity to perform in other various venues around the world such as Tanz Graz, Vienna International Dance Festival, Bryant Park presents Modern Dance, ITE Dance Festival, New Jersey Symphony Orchestra, and The Metropolitan Museum.
Sharron Lynn is a proud native of Miami, FL, and high school graduate of New World School of the Arts, where she trained in all forms of dance. During her time at New World, she received a number of scholarships to attend the Alvin Ailey summer intensive and was eventually asked to join the 2nd company, Ailey II. She then went on to attend Florida State University and finished with two Bachelor's degrees, one in Applied Economics and the other in Interdisciplinary Social Science. Upon graduation, Sharron became a member of Spectrum Dance Theater under artistic director and Tony nominated choreographer, Donald Byrd. Her diverse background and training has also afforded her opportunities such as being a principal dancer in Scary Movie 5, touring the US and Canada as a dancer/singer in Disney's The Lion King, and working with recording artists such as Usher and Santigold. She played the role of Cinderella at Lincoln Center in the Little Orchestra Society's production of Cinderella and is also a dancer in the HBO series Vinyl as well as the Netflix Original Series The Get Down. She has also done print and commercial work for companies such as Bayer, Crest, Under Armour, Target, and Victoria's Secret. @iamsharronlynn
Dakota Moore is a lover of movement and physicality. In her teenage years she discovered her love of dancing and attended the Ailey School in New York City in partnership with Professional Performing Arts High School. There she had the privilege of dancing works by Pedro Ruiz, Adrienne Hurd, Tina Bush, L. Hassan Blandford, and Kristen McGrew. Shortly after graduating, she trained at Lines Ballet in San Francisco where she lived for a year performing works by Gregory Dawson and Keelan Whitmore. After returning to New York City she has performed works by Abdur-Rahim Jackson and Benoit Swan Pouffer including Matrix Destination, American Express Unstaged Ellie Goulding, and the Tracy Reese fashion show. Dakota is also working in the fashion industry where she has been featured in Seventeen Magazine, Essence, Glamour, Marie Claire, and is currently featured in Madonna's clothing campaign Material Girl. Her love of movement has allowed her to combine fashion and dance in an effort to fuel her exploration of the art world. @dakota_madison
Scott Schneider began performing at The King Centre for the Performing Arts in Wanaque, NJ under the direction of Nancy King and Natalie King Smith. He continued studying at Muhlenberg College and graduated cum laude with a BFA in Dance from Mason Gross School of the Arts, Rutgers University in 2011. Scott began his professional career apprenticing for the Stephen Petronio Company for the 2011-2012 Season. He is an original company member of Randy James 10 Hairy Legs and has been performing with the company since 2012. Scott appeared in Cedar Lake Contemporary Ballet's 2012 Season Opening Night Gala in New York City. He can also be seen performing in commercials for Hugo Boss and Cartier. In 2015, Scott moved to Paris to work on the creation of the brand new production "Paris Merveilles" at Lido de Paris featuring choreographed by Benoit-Swan Pouffer and directed by Franco Dragone.
Featuring Choreography By
GREGORY DOLBASHIAN - Born and raised in New York City Gregory made his professional stage debut at the age of eight with the Glimmerglass Opera Company. Soon after, he was cast in the Philip Glass/Robert Wilson world tour of Einstein on the Beach. Gregory received his dance training at the Alvin Ailey School on a fellowship scholarship and then graduated cum laude from SUNY Purchase dance conservatory where he studied composition with Kazuko Hirabayashi. Since then he has gone on to dance and choreograph with a variety of artists, performing with Patrick Corbin, Nelly van Bommel, Sylvain Emard, and The Chicago Ballet. He was resident choreographer for both Chicago Ballet's spring season in 2008 and CorbinDances in 2007. He was selected as one of four emerging choreographers in the Springboard Montreal intensive run by Alexandra Wells, where he created and premiered his first international work. Dolbashian is a recipient of The Bessie Schoenberg Residency at The Yard, winner of The Pretty Creatives Competition for Northwest Dance Project, and of The Hubbard Street 2 International Choreographic Competition. He also placed second in Ballet Austin's New American Talent competition, and has received commissions from Atlanta Ballet, TU Dance in Minnesota, Northwest Dance Project, CityDance Ensemble in D.C, and was the Resident Guest Artist at The Hartt School for the Spring 2013 semester under the direction of Stephen Pier. He has created school commissions at SUNY Purchase, Point Park University, University of Minnesota, DeSales University, NYU Tisch and the Juilliard School. He has held faculty positions at SUNY Purchase and The Hartt School. He debuted his own company, The DASH Ensemble, in December 2009 at JOYCE SoHo. The company has gone on to present works at the Skirball Center, DTW, The Gershwin Hotel, Guggenheim Works and Process Series, Jacob's Pillow Inside/Out, The Sheen Center, Riverside Theater, Summer Stage Central Park, Joe's Pub, Musikfest presented by DanceNOW and The JOYCE Theater. The DASH received the audience award at NYC's DanceNOW challenge at Joe's Pub in 2013. The DASH also premiered "DAYWALKING", a film at New York's Tribeca Cinemas in collaboration with fashion film director Charlie Wan and was a featured act in Dance at Bryant Park summer of 2014. The company also participated in ABT Principal Daniil Simkin's INTENSIO, collaborating on a work with Gregory Dolbashian for principals and soloists of ABT which premiered at Jacob's Pillow Ted Shawn Theater in 2015. In addition to his choreography, as a performer Gregory created a one man show titled Awkward Magic which had its debut at Joe's Pub in 2014 and then was commissioned by American Dance Festival for the summer of 2015 performance series. Alongside Loni Landon, Gregory is the co-founder of The Playground, a choreographic initiative that was voted 25 to Watch in 2013 by Dance Magazine.
Costume Collaborator
Meagan Woods graduated with a BFA in dance from Rutgers University, earning the Margery Turner Award for choreography. She has created costumes for works by Robert Battle, Inbal Pinto, Trisha Brown, Merce Cunningham, Urban Bush Women, Julie Bour, Manuel Vignolle, and Stefanie Batten Bland. Her costume work has appeared at NJPAC, Ailey Citigroup Theatre, and in the New York Times. Meagan is a co-founder and producer of Your Move, NJ's award winning modern dance festival presented by Art House Productions. She also choreographs and guest lectures for museums and universities, including Rutgers and St. Peter's. Her company has presented for TED talks in 2014 and 2015, and documentation of these performances can be found of ted.com. More at meaganwoodsandcompany.com.